Ensemble Classes
Munro Music is proud to offer Ensemble Classes! Groups of students can sign up for an eight week program where they will learn to play a selection of pieces together as an ensemble. Every ensemble class will culminate with a recital at a local venue where all friends and family are welcome to attend free of charge.
Participants so far have absolutely loved our ensemble program. They give any skill level player the chance to challenge themselves and learn to play new music in a group environment.  This allows the students to learn to work as a team and make friends along the way!
Munro Music's Ensemble Classes are generally held during the summer, and are available for children as well as adults!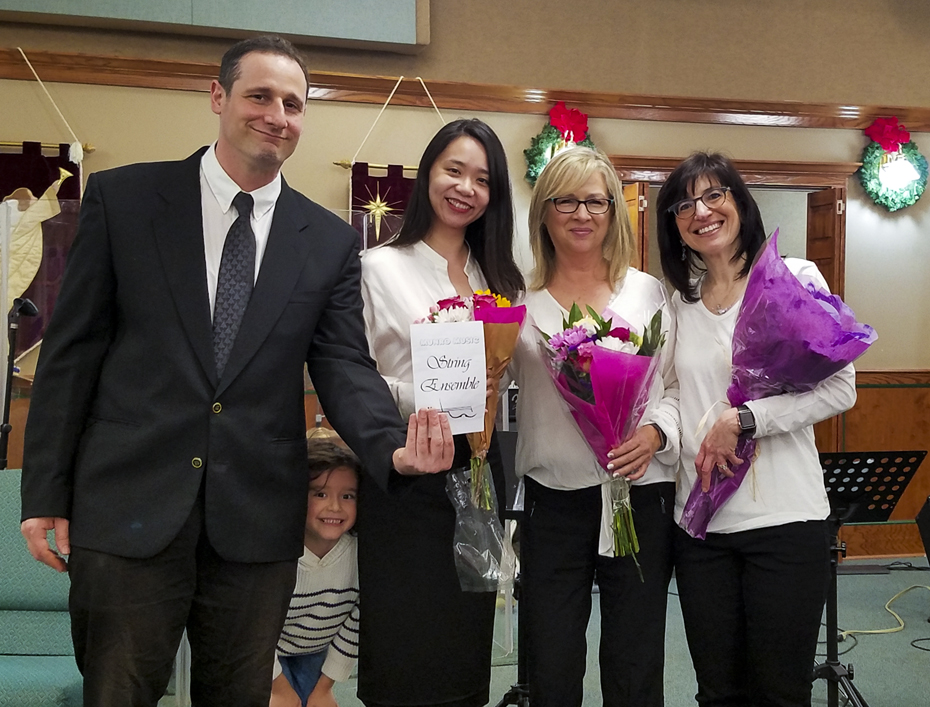 Cat Zhou, Liz Fusco, and Debbie Vogel
2019 Adult Winter String Ensemble
To register for lessons, please stop in at the store or call (631) 266-2334 for more information!